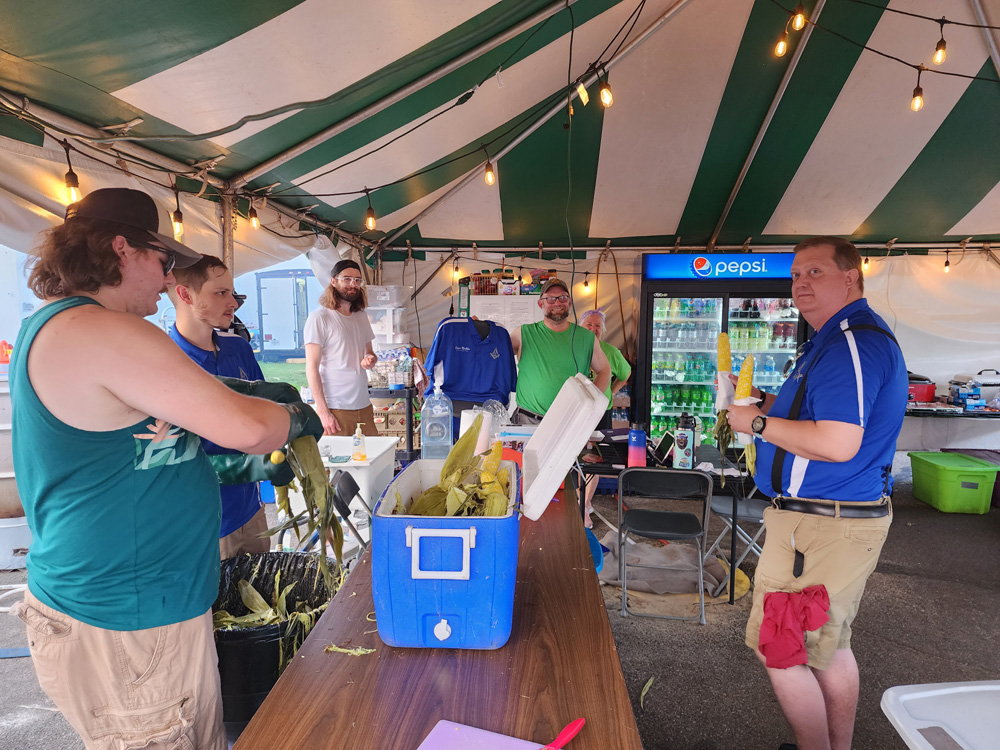 Valparaiso - In a heartwarming display of community collaboration and support, members of Porter Lodge 137 joined forces with the local chapter of Job's Daughters for a special corn sale event at the annual Porter Fair. This delightful initiative not only treated fair-goers to delicious roasted corn but also raised funds for meaningful charitable causes that both organizations hold close to their hearts.
Porter Lodge 137, an esteemed fraternal organization with deep roots in the town's history, has built a reputation for its unwavering commitment to charity and community service. On the other hand, Job's Daughters International, a philanthropic organization dedicated to empowering young women, has been positively impacting the lives of local youth for many years. By coming together, these two groups sought to magnify their charitable efforts and foster a sense of unity within the Porter community.
The corn sale booth at the Porter Fair was a sight to behold, adorned with vibrant banners representing Job's Daughters. The irresistible aroma of freshly roasted corn wafted through the air, enticing passersby to stop and savor this delectable treat while contributing to a worthy cause.
Throughout the event, members of both organizations worked tirelessly side by side, exuding an infectious enthusiasm that filled the fairgrounds with warmth and joy. Their shared dedication to community service created an inspiring atmosphere that resonated with everyone they encountered.
Beyond bringing joy to fair attendees, the corn sale also yielded significant funds for charity. The proceeds from the sales will help support new community projects, giving back to the town they cherish.
Yet, the success of this joint effort extended far beyond financial gains. The collaboration between Porter Lodge 137 and Job's Daughters showcased the true spirit of community. It highlighted the power of unity in achieving a greater impact and exemplified the beauty of working together for the betterment of others.
Members of both Porter Lodge 137 and Job's Daughters expressed their heartfelt appreciation for the experience. Beyond the satisfaction of contributing to a good cause, they relished the opportunity to forge new friendships and create lasting memories during the event.
The participants looked back on the positive influence they had on their community and eagerly anticipated future opportunities to collaborate. This heartwarming partnership serves as a solid foundation for more joint endeavors, inspiring others to unite for the greater good and celebrate the joy of selfless service.
In the end, the coming together of Porter Lodge 137 and Job's Daughters at the Porter Fair transcended a simple corn sale; it was a celebration of community spirit, a testament to the strength of collaboration, and a reminder of the profound fulfillment that accompanies giving back to one's community. The bonds formed during this event will undoubtedly endure, continuing to make a positive impact on the lives of Porter's residents in the future.